CONSTRUCTION EQUIPMENT AUCTIONS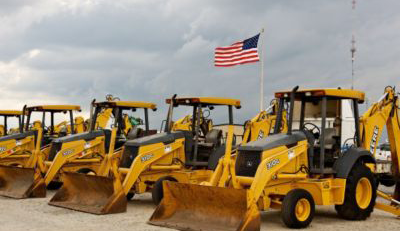 Our cutting edge technology allows for online buyers worldwide.
Companies interested in having a construction equipment auction in Las Vegas, NV hear about Vegas Valley Auctions being the reputable source to rely on.
We work with companies of all sizes.  All we care about is getting the highest price for our customer's property during all of our equipment auctions. Our auctions are known for being fun, friendly, and fast-paced.
Equipment auctions can seem troubling, overwhelming. This is where our professionals come in handy. We know how to handle all facets of an equipment auction to sell off  property that is costing valuable resources.
We know how to appraise any item to bring in top dollar for our customers. Let us stage your equipment auction, prepare descriptions, bid item numbers, and properly display every item to enhance lead conversions and sales.
Customers love our preview day, which opens up the auction items to the viewing public. Interested parties simply drop by during a set day and time period to look over what will be auctioned off.
Companies wanting to liquidate a equipment in the Las Vegas, NV will do well hiring the services of Vegas Valley Auctions to sell off property. Buyers can benefit by getting great deals on every item we sell. Contact our experts today.